Cart (

0

)
Recently Added

0

Item
Total

$0.00 AUD
The item you just added is unavailable. Please select another product or variant.

Cart (

0

)
Recently Added
Total $0.00 AUD
The item you just added is unavailable. Please select another product or variant.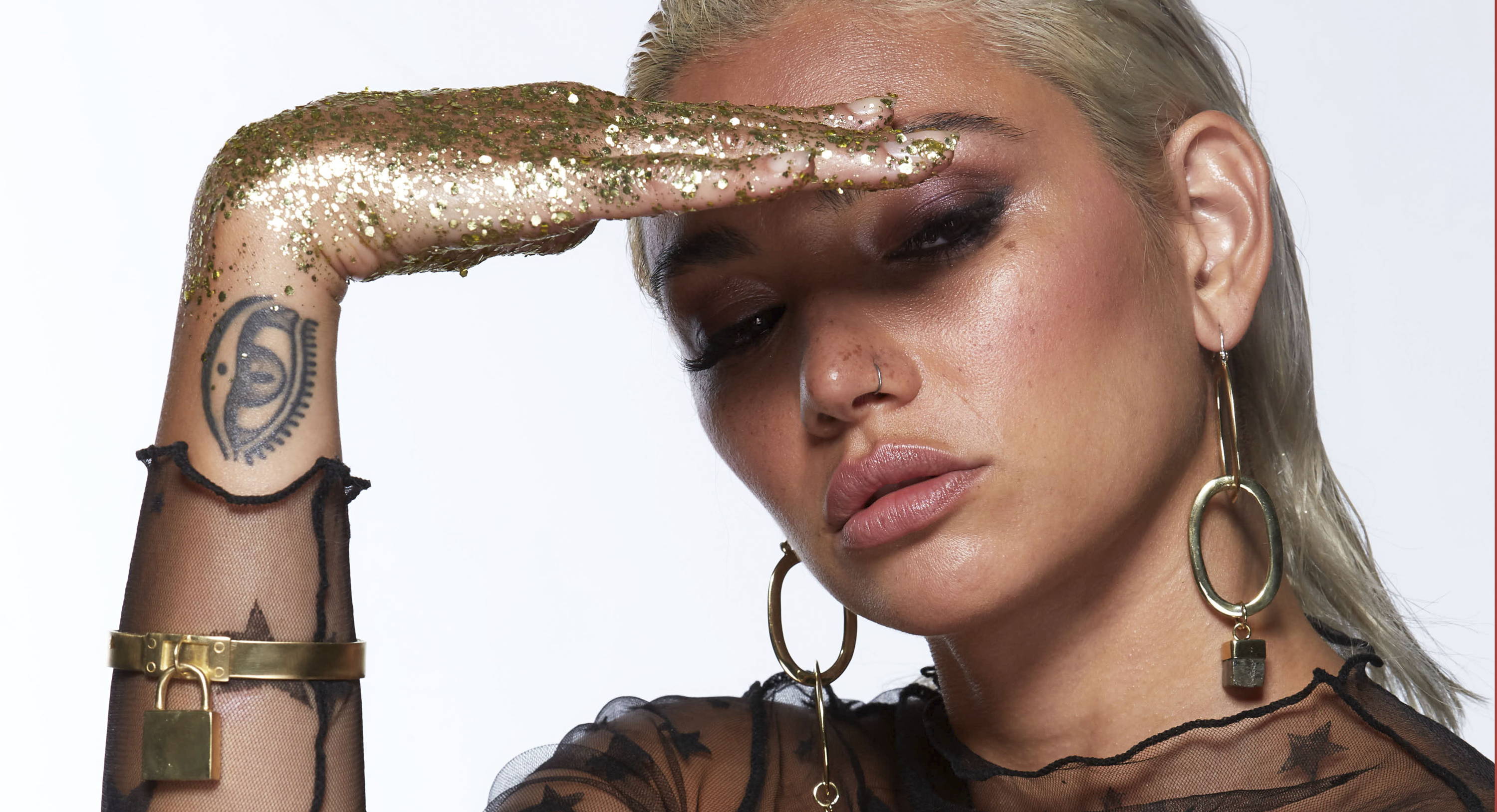 A BEAUTIFUL WEIRDO IS A SUSTAINABLY LED BUSINESS
We are constantly striving to improve our sustainability methods and reduce our impact as best as possible we pride ourselves on succeeding in creating environmentally friendly plastic free product + packaging, without sacrificing on design.
All our products and packaging are considered and are completely plastic free, biodegradable and in some cases home compostable!

We believe our products and services we provide should be beautifully designed & fun,but it is our key job as a business to consider all production processes, tread a little lighter and consider how our products impact our planet.
Our social and sustainable stance is at the very core of our business.

Each of our products are carefully prepared according to their needs, which you can read all about below: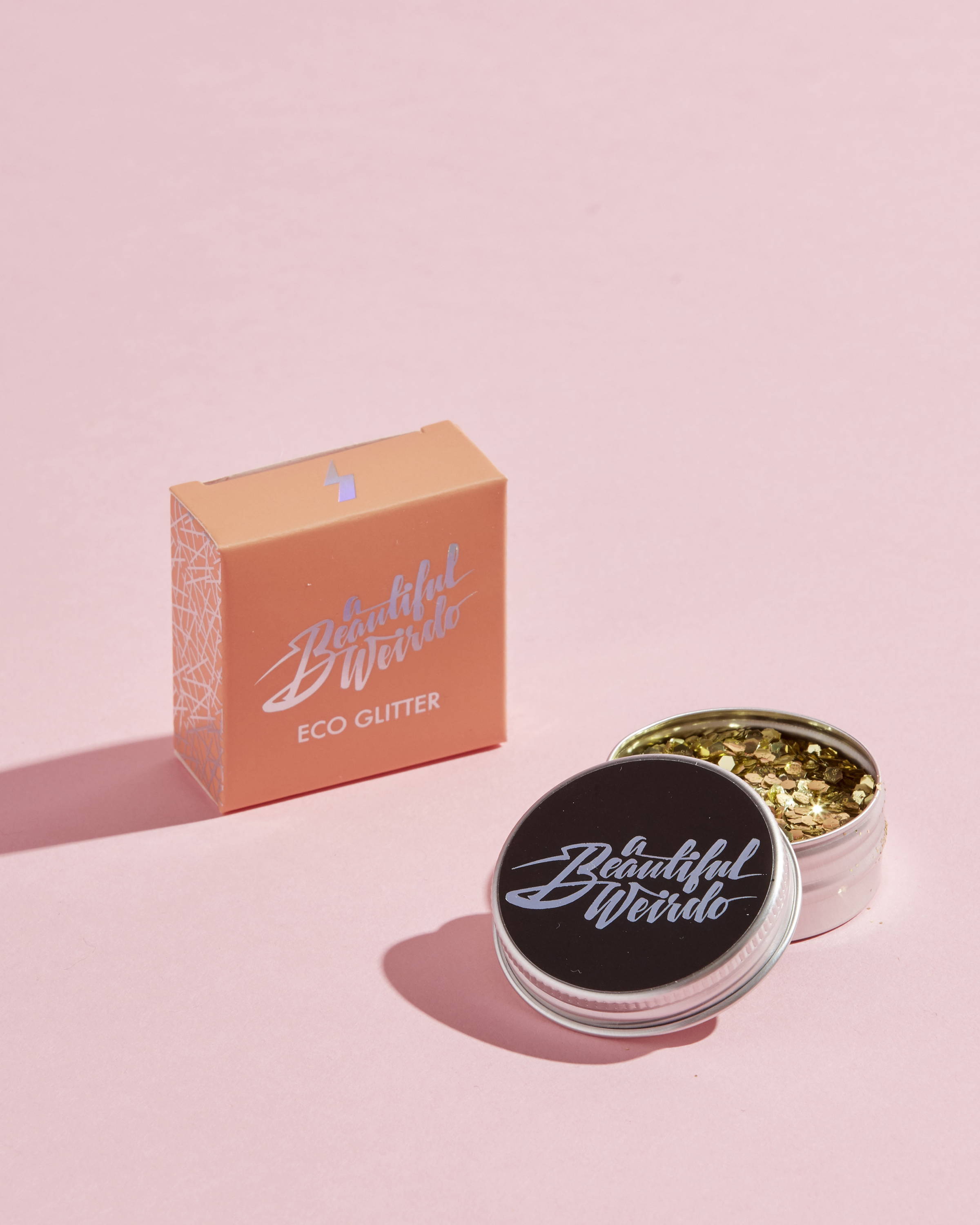 Our Eco glitter is biodegradable plant based glitter made from patented natural eucalyptus loose glittercomes in a recycable / reuseable aluminium tin that has been modified to have no plastic insert in.
Our sticker on the tin is biodegradable + our box packaging is recycable.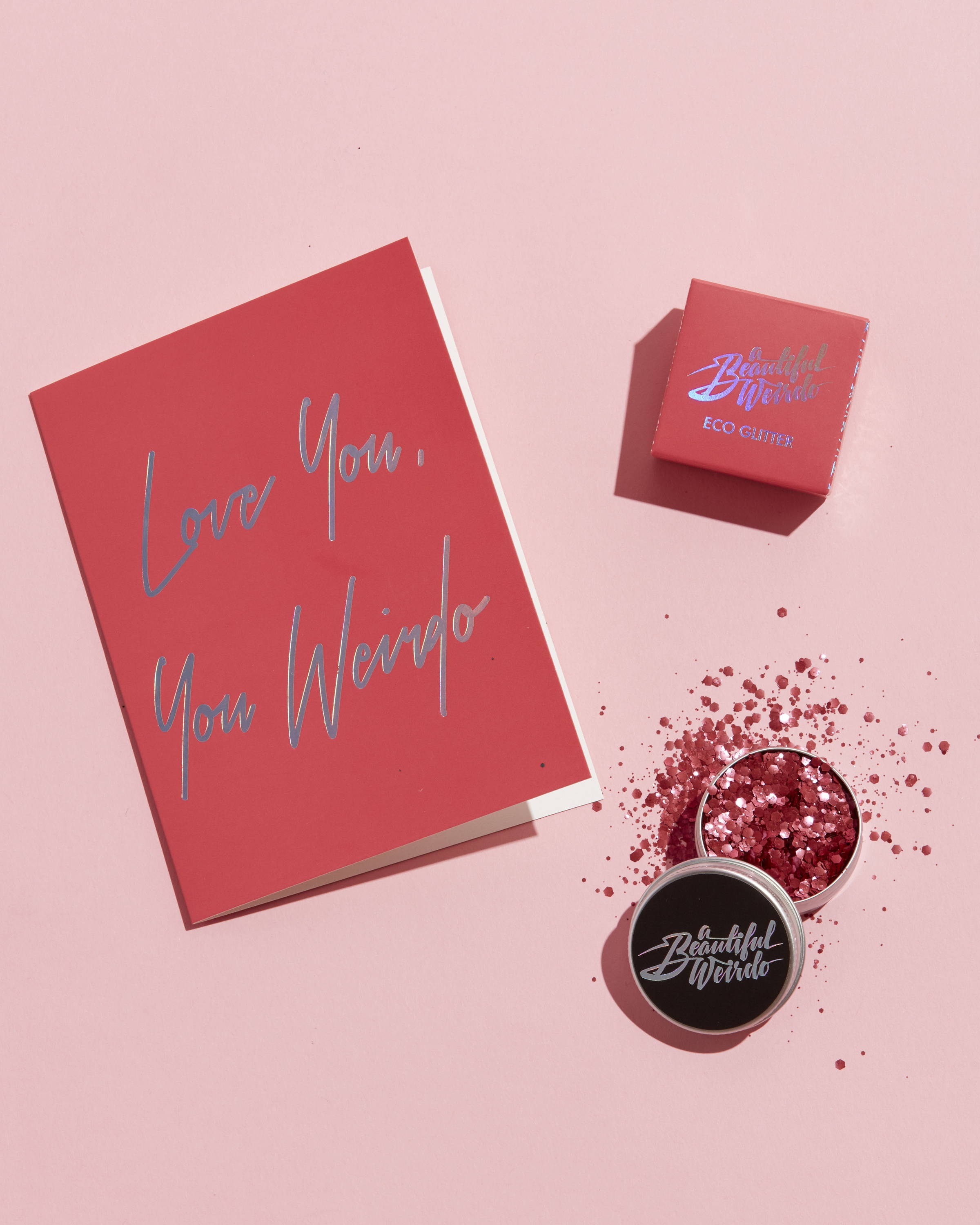 Each eco glitter greeting card comes with a recycable tracing paper sachet of A Beautiful Weirdo™ eco glitter to sprinkle into the card after writing.
The packaging wrap is made from corn and is home compostable.
The stickers on the wrap are biodegradable.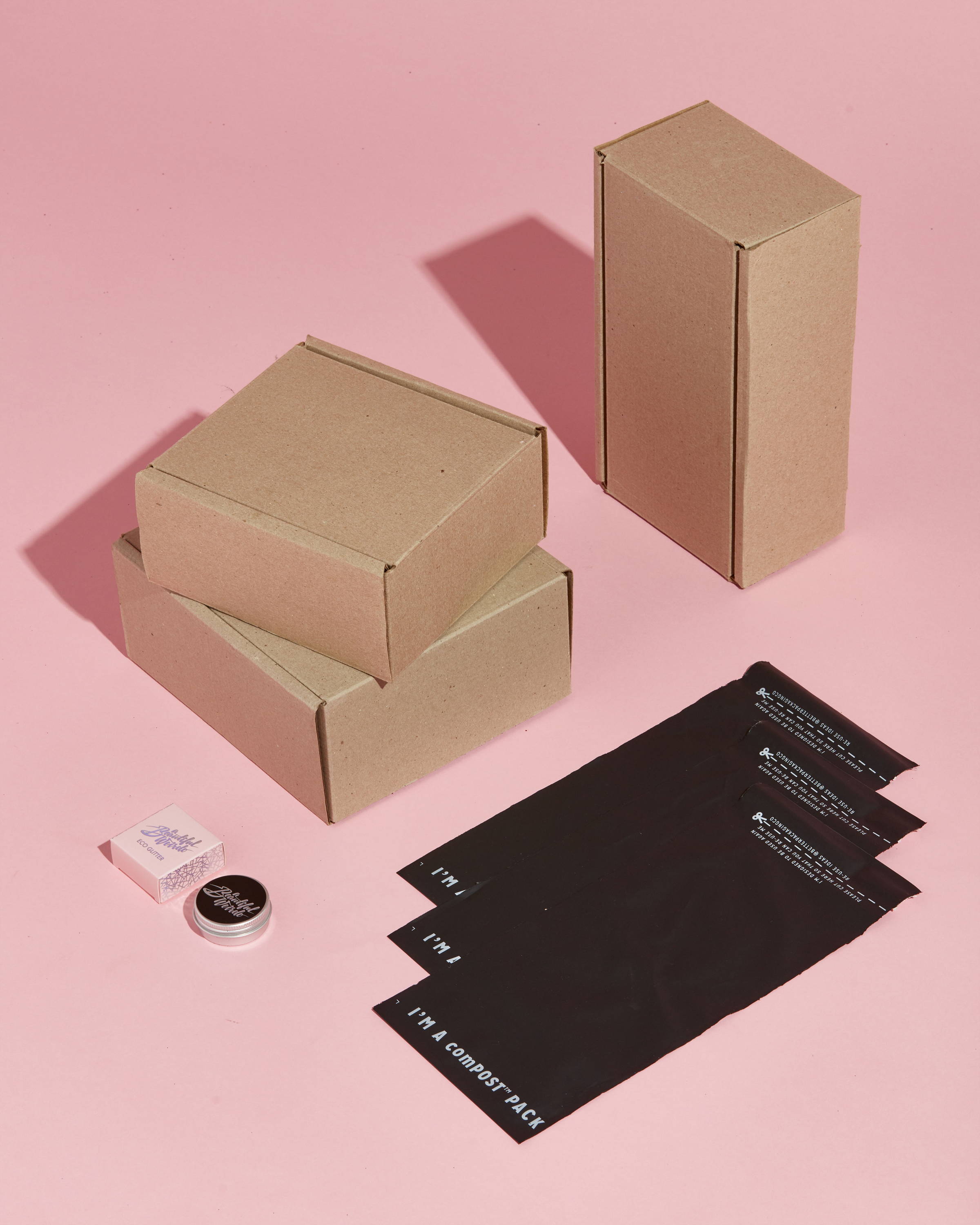 All our orders go out in either repurposed cardboard boxes with paper tape.

We currently are re gifted cardboard companies from like - minded companies like IMBIBE and TIP TOEY JOEY SHOES. We simply turn the boxes inside out to use as our own!
We also send all small orders out using BETTER PACKAGING home compost packs.